Meet the Team
Dr. Dave Blocksom
I was born and raised in Hanna Alberta. In 2010, I graduated from Texas Chiropractic College in Houston Texas and have been practicing in Red Deer ever since. Experiencing medical rotations in upper extremity orthopedics, neurosurgery, nutrition and learning from the experience of numerous  chiropractors has enabled a unique perspective to accelerate patient healing. I have a passion to treat individuals and families in the community with chiropractic, I am continually taking courses every year to further my knowledge. In 2016 I completed my Acupuncture studies to further help my patients. My goal is to empower patients towards optimal health. When I am not working I enjoy spending time with my wife and three boys.
I also have a chiropractic clinic in the great community of Trochu.
Education
Doctorate of Chiropractic- Texas Chiropractic College 2010
Acupuncture Canada Certificate 2016
Tonal Integrative Correction T.I.C
Thompson Technique
Activator Methods
OTZ – One to Zero frozen shoulder
Pediatrics and Pregnancy Adjusting Seminars 2011-2016
Nutrition Courses – Dan Murphy DC
Torque Release Technique
Shoulder evaluation and rehab – somatic senses seminars
Posture Evaluation – Body Zone
Emma Cooke RMT
I was born in England and moved here shortly after high school with my family. I started massage in 2013 with he intent to help people. Showing people you truly care and listening to their needs has helped me develop as a therapist and person.  It has been a very rewarding career and being on a team that cares about the patients needs makes it a fulfilling and fun place to work. In 2016 I took my doula training to better serve my pregnant patients and take on new challenges. I love what I do and look forward to accomplishing positive results with everyone I meet. When I am out of the office I am outside hiking the mountains and enjoying life.
Amanda Fahlman RMT
Amanda graduated from the Alberta Institute of Massage with honours and has spent eight years assisting people with living a pain free life.  In her massage room, she has a heavy focus on finding the root of the problem and fixing it as opposed to just smoothing over the symptoms.  She loves to work with athletes, people with injuries (chronic or acute), surgery patients (pre and post surgery), children, and anyone who just needs to take a moment for themselves.  She strives to meet you where you are at in that moment – whether you need something fixed or if you just need to relax, it is her pleasure to facilitate.
When she is not in her massage room she can be found in the mountains or jumping out of airplanes.  She loves experiencing new things whether it is a new food, a new activity, or a new place; she firmly believes in continual learning and growing – personally and professionally
Lindy Jensen
Lindy made Innisfail home in 2004, after growing up and graduating college in Olds. Loving the small-town feel, this is the community she chose to raise her family. She is excited to join our team because it lines up with her values of compassion, family, community, health and being a positive impact in peoples lives. Lindy's experience with Chiropractic was limited and has been amazed by the changes in not only her kids but all kids that visit the office to receive regular chiropractic care. She loves the positive impact it has had on everyday life in her household.
Being the first smiling face, you see when you come to the office you will sense that she genuinely cares about helping you feel your best.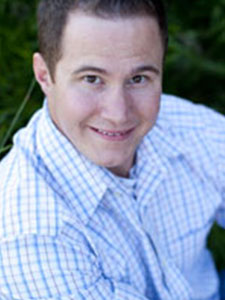 Dr Dave Blocksom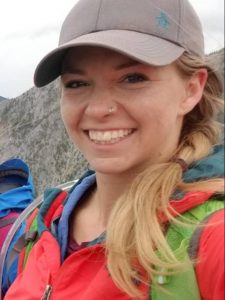 Amanda Fahlman RMT
Emma Cooke RMT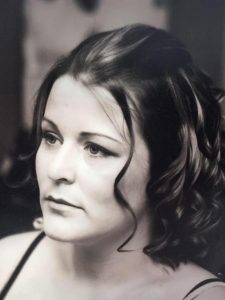 Lindy Jensen,
Office Manager
CALL TODAY AND BOOK YOUR APPOINTMENT
403-865-0704