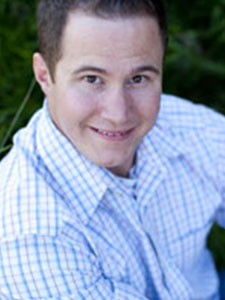 Dr. Dave Blocksom
I was born and raised in Hanna Alberta. In 2010, I graduated from Texas Chiropractic College in Houston Texas and have been practicing in Red Deer ever since. Experiencing medical rotations in upper extremity orthopedics, neurosurgery, nutrition and learning from the experience of numerous chiropractors has enabled a unique perspective to accelerate patient healing. I have a passion to treat individuals and families in the community with chiropractic, I am continually taking courses every year to further my knowledge. In 2016 I completed my Acupuncture studies to further help my patients. My goal is to empower patients towards optimal health. When I am not working I enjoy spending time with my wife and three boys.
I also have a chiropractic clinic in the great community of Trochu.
Education
Doctorate of Chiropractic- Texas Chiropractic College 2010
Acupuncture Canada Certificate 2016
Tonal Integrative Correction T.I.C
Thompson Technique
Activator Methods
OTZ – One to Zero frozen shoulder
Pediatrics and Pregnancy Adjusting Seminars 2011-2016
Nutrition Courses – Dan Murphy DC
Torque Release Technique
Shoulder evaluation and rehab – somatic senses seminars
Posture Evaluation – Body Zone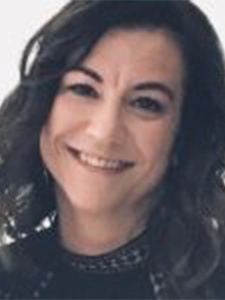 Sarah Lischer RAC
Sarah M. Lischer Da. TCM, R.ac (Caa member)
Graduated from the Alberta College of Acupuncture and Traditional Chinese Medicine (TCM) in Calgary, Ab in 2016. In depth training in TCM foundations from acupuncture and safe needling, location + techniques to case studies + diagnosis. Knowledge and skills in Materia Medica ( herbs, formulas, tinctures) using internal + external medicine theory for full balance. TCM is at least 23 centuries old. Acupuncture and Chinese herbal remedies date back at least 2,200 years. TCM aims to restore harmony + balance through multiple modalities such as cupping + moxibustion. TCM historical physicians were rated on the basis of keeping people well, preventative rather than curative. If the Emperor became ill, the TCM physician is no longer useful or needed. ( 'Digging a well after you become thirsty')
Raised in Innisfail, AB, Dr. Sarah has had an interest in Alternative, metaphysical and Energy healing for more than 15years. Usui Reiki master and Sound healing to name a couple. Dr. Sarah has 2 beautiful children. She practices patience, kindness, compassion and is extremely motivated in helping you with your healing journey, taking the time with individuals as needed.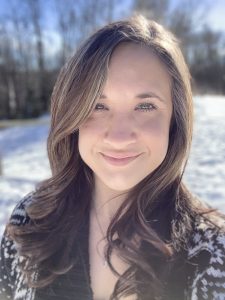 Chelsey Dobbyn RMT
My name is Chelsey and I was born and raised on a farm just outside of Grande Prairie, Alberta. In 2007 I decided to shake things up for myself and make the big move to Red Deer. What I did not know, was how much Red Deer had in store for me. I would meet my husband, have 2 wonderful daughters, FINALLY get my family back to country living (we reside in the wonderful Spruce View area) and still be here almost 14 years later.
I first became a Registered Massage Therapist in 2005 and have loved all massage has had to offer. I believe body work can have such an impact on clients both mentally and physically. Over the years I have worked in both Spa and Massage Clinic settings but never a Chiropractic Clinic. I am very much looking forward to all there is to learn from this new atmosphere. Modalities that work well together being offered under the same roof makes sense and couldn't be more convenient for clients.
When I am not massaging, I am usually staying busy with my family. We are all horse crazy so most of the time we are out horse back riding!
Treatments I offer are relaxation, therapeutic, prenatal and dynamic cupping massage.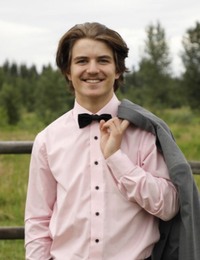 Evyn Read RMT
Evyn was born in Calgary and raised in Sundre Alberta on an acreage. He has always loved living in a small community and getting to really know the people in it. He moved to Red Deer in September 2021 in order to begin schooling for massage therapy at the Alberta Institute of Massage. He has since completed both his first and second year and is excited about diving into the industry. He is currently able to offer relaxation, therapeutic and deep tissue massage; as well as being certified in sports massage. In the future he would like to add on skills such as cupping and reflexology and much more in order to further his knowledge and better help people.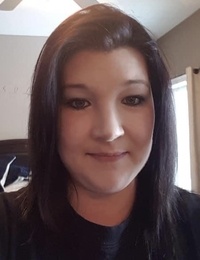 Heather Bryant RMT
Heather has lived in Innisfail most of her life raising her 3 children. She decided to go back to school and chose Massage Therapy, completing her 2 year program in April 2023. She has enjoyed working in her community and helping others. In her free time she enjoys camping, fishing, hiking and sitting around campfires. Heather offers: relaxation, sports and prenatal massage. She is currently taking foot reflexology and is excited to offer this treatment soon!
Contact Us
Please contact us if you have any questions or need any additional information.
Please call us to make an appointment.