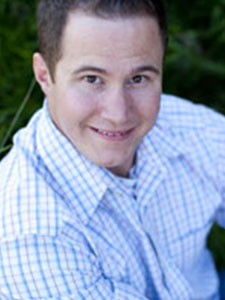 Dr. Dave Blocksom
I was born and raised in Hanna Alberta. In 2010, I graduated from Texas Chiropractic College in Houston Texas and have been practicing in Red Deer ever since. Experiencing medical rotations in upper extremity orthopedics, neurosurgery, nutrition and learning from the experience of numerous chiropractors has enabled a unique perspective to accelerate patient healing. I have a passion to treat individuals and families in the community with chiropractic, I am continually taking courses every year to further my knowledge. In 2016 I completed my Acupuncture studies to further help my patients. My goal is to empower patients towards optimal health. When I am not working I enjoy spending time with my wife and three boys.
I also have a chiropractic clinic in the great community of Trochu.
Education
Doctorate of Chiropractic- Texas Chiropractic College 2010
Acupuncture Canada Certificate 2016
Tonal Integrative Correction T.I.C
Thompson Technique
Activator Methods
OTZ – One to Zero frozen shoulder
Pediatrics and Pregnancy Adjusting Seminars 2011-2016
Nutrition Courses – Dan Murphy DC
Torque Release Technique
Shoulder evaluation and rehab – somatic senses seminars
Posture Evaluation – Body Zone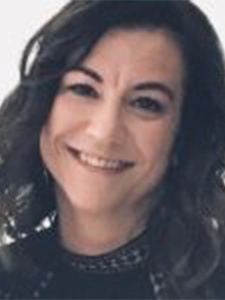 Sarah Lischer RAC
Sarah is a practitioner of acupuncture and traditional Chinese medicine licensed by the College and Association of Acupuncturists of Alberta. Her focus is on providing her patients including men, women and children with in-depth personal and specialized care, treating a variety of conditions and symptoms. More than just treating pain, Sarah nurtures the body as a whole.
Sarah offers a wide range of treatments such as anxiety, depression, stress reduction, ADHD, hormone imbalances, metabolism, and much more. She is skilled in Tui na (Chinese massage), herbal medicine, nutrition, cupping, reflexology and chakra energy healing using acupuncture.
She was raised in Innisfail and her and her two children call our town home. Her diverse background and life experiences led her to an interest in alternative healing. She is very excited to share her knowledge and skills and looks forward to assisting you on your healing journey!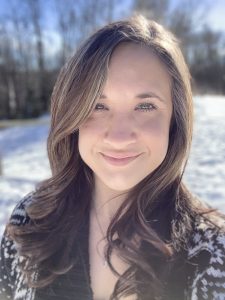 Chelsey Dobbyn RMT
My name is Chelsey and I was born and raised on a farm just outside of Grande Prairie, Alberta. In 2007 I decided to shake things up for myself and make the big move to Red Deer. What I did not know, was how much Red Deer had in store for me. I would meet my husband, have 2 wonderful daughters, FINALLY get my family back to country living (we reside in the wonderful Spruce View area) and still be here almost 14 years later.
I first became a Registered Massage Therapist in 2005 and have loved all massage has had to offer. I believe body work can have such an impact on clients both mentally and physically. Over the years I have worked in both Spa and Massage Clinic settings but never a Chiropractic Clinic. I am very much looking forward to all there is to learn from this new atmosphere. Modalities that work well together being offered under the same roof makes sense and couldn't be more convenient for clients.
When I am not massaging, I am usually staying busy with my family. We are all horse crazy so most of the time we are out horse back riding!
Treatments I offer are relaxation, therapeutic, prenatal and dynamic cupping massage.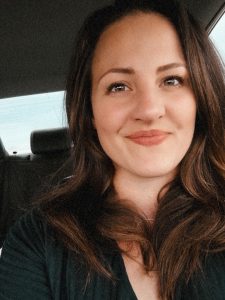 Cailey MacDonald RMT
Cailey was born and raised in Ontario, where she completed her education in massage therapy and cupping. She is new to Central Alberta, and really enjoying the way of life here!
Cailey is very outdoorsy and loves camping, hiking, and paddle boarding with her two Bernedoodle puppies. She also teaches yoga and plays rugby. She has played most other sports as well and has been a competitive athlete all her life, which is what drew her into the profession of massage therapy and helps her bring a very therapeutic and functional approach to treatment.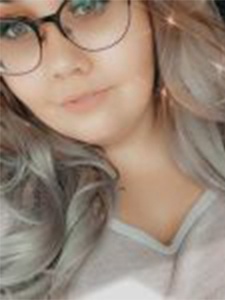 Brianna Markham RMT
I was born and raised right here in Innisfail, living just outside of town on a little acreage for most of my life and moving into town 4 years ago. I started my journey of Massage Therapy in the fall of 2019 and recently graduated the beginning of 2021. My passion is to help the people around me and in my community, the same way massage has helped me in the past. I love animals and growing up there was always animals around me.
I am currently learning new techniques to use in my practice to better help my clients. I am currently able to do Relaxation Massage, Deep Tissue Massage, Pre & Postnatal Massage and Suction Cupping Massage as well.
Contact Us
Please contact us if you have any questions or need any additional information.
Please call us to make an appointment.